English / 繁體字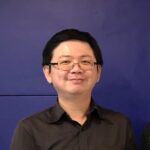 I'm Wei-Li Tang. ID: @alextwl. You can just call me Wei-Li.
I'm a software and network engineer. Interested in developing web backend, server-side application, and network management tool. Also experienced in network engineering and cloud platform. I'm comfortable with Linux (especially Debian/Ubuntu) environment, and a Pythonist.
I'm in between jobs and willing to find a coding job.
Work Experience
Advanced Site Reliability Engineer, PIXNET Digital Media Corporation (September 2019 – April 2022)
I operated PIXNET websites, the popular blogging platform in Taiwan. Upgraded PIXNET datacenter with migrating php5 applications to new LAMP servers, and deploying new 10Gb backbone & 1Gb edge switches. I also worked on cloud services on Google Cloud Platform (mainly GCE & GKE), and built on-premise Prometheus & Grafana monitoring sites for PIXNET.
Engineer, QNAP Systems (May 2016 – October 2017)
I developed backend with Python for Q'center, a central management software which consolidates the management and configuration for multiple QNAP NAS devices.
RD Engineer, Xinguard, Inc. (August 2013 – June 2015)
Developed Xcalenets, a Software-defined Network (SDN) switch controller product for Pica8 and other OpenFlow-compatible switches. I also contributed some patches to the open source SDN controller project Ryu.
Full-time sub teacher, National Changhwa Senior High (August 2012 – July 2013)
I used to teach IT in the high school, and was also an adjunct IT manager of the school. I upgraded the school's computer rooms, and virtualized many services including WWW, DNS, RADIUS.
Education
National Chi Nan University, Nantou, Taiwan

M.Eng, IP Telephony Lab, CSIE (2008 – 2010)
B.Eng, CSIE (2004 – 2008)